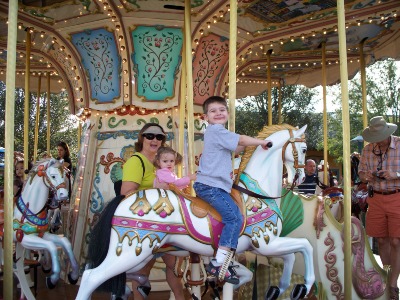 Matt and Faith with Grammy and Grandpa at Downtown Disney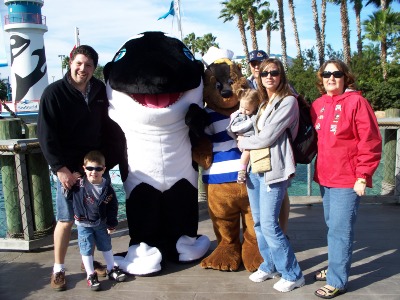 The gang at Seaworld of Florida. Not to be overlooked when going to Orlando. The kids enjoyed this stop every bit as much as going to Disney.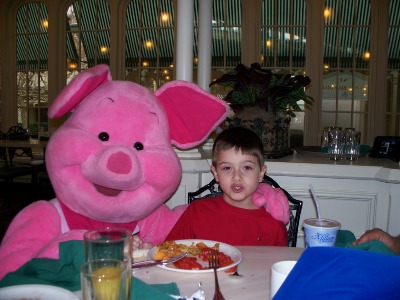 Matt enjoying breakfast with Piglet at Disney. Matt enjoyed the charachter breakfast the first year that he went. This time he thought he was too old for it but Faith was right at the age where she really enjoyed it. I've decided it's worth the money for the kids the first time around but when we go back they won't get enough out of it to justify spending the money again.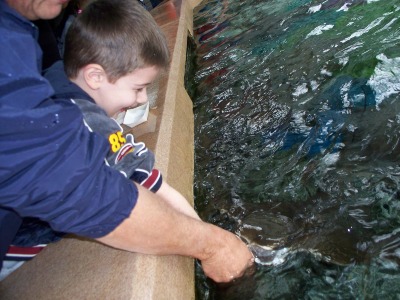 Matt feeding the stingrays at Seaworld. We'll never forget the laughs and smiles from doing this. This is not to be missed if visiting Seaworld.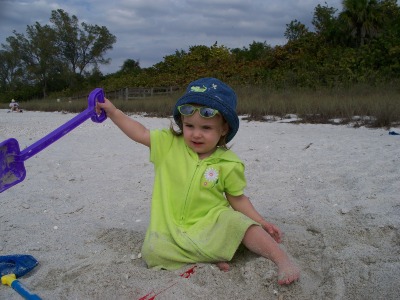 A day at the beach. It doesn't get any better than this.