This was a very quick trip. We made it in a week. On this trip we visited Indiana, Illinois, Iowa, Nebraska, Colorado, Wyoming, South Dakota, Minnesota, Wisconsin, and Michigan. Our big stops were Yellowstone Park, Crazy Horse, the Wyoming Dinosaur Museum, Mount Rushmore, and the Badlands.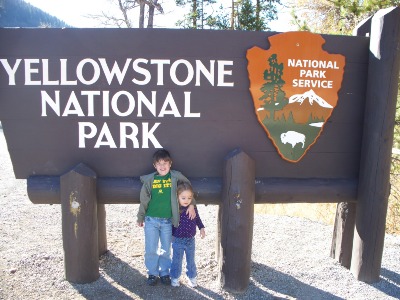 The wildlife was what the kiddos enjoyed the most. They saw Buffalo and Moose. They kept their eyes peeled for a bear but maybe next time when we have more than a day to stay.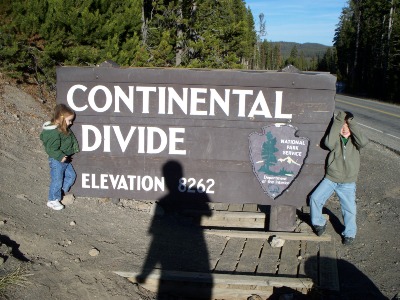 Can you tell that the sun was bothering them a little at the Continental Divide?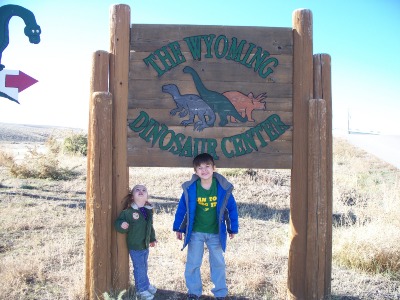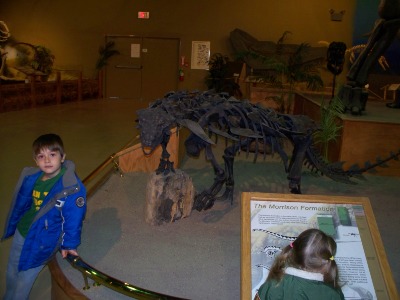 Matt was excited about the Dino Dig but it wasn't to be. It was closed for the season. Don't go too late in the year. They won't tell you over the phone that the Dino Dig is closed unless you specifically ask. Both kids were still amazed at the size of the dinosaurs.

The three corners is very hard to find. We couldn't have gotten there without a full size truck. It was in the middle of ranchland. Nebraska, Colorado, and Wyoming. Not much to see here and we spent a lot of time trying to find it. However, we know we found something at most people haven't taken the time to go see. Or they are still out there lost looking for it like we were.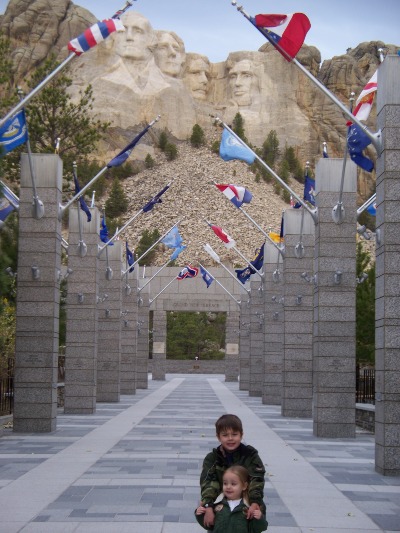 Mount Rushmore was amazing especially for the kids. Matt took the time to get his ranger badge here. It involves answering all of the questions in a booklet one of the rangers hands out. Matt enjoyed it and it was very educational.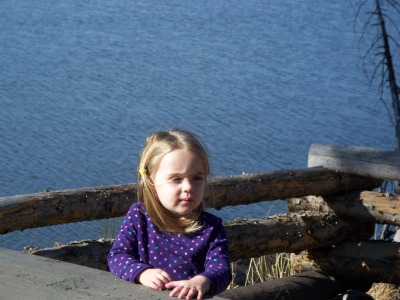 Couldn't resist adding this picture of Faith with Yellowstone Lake in the background. I hope she is pondering where she has been and where she is going next. However, she's probably just thinking I really have to pee.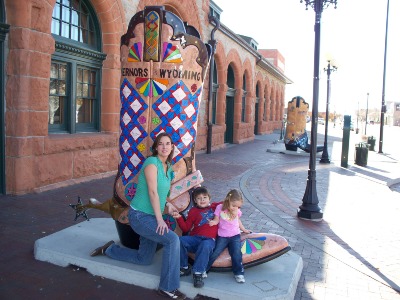 We really enjoyed Wyoming. We are looking forward to going back there and spending more time in the future.